Vaibhav
Parashar
Character Rigging TD Character FX Artist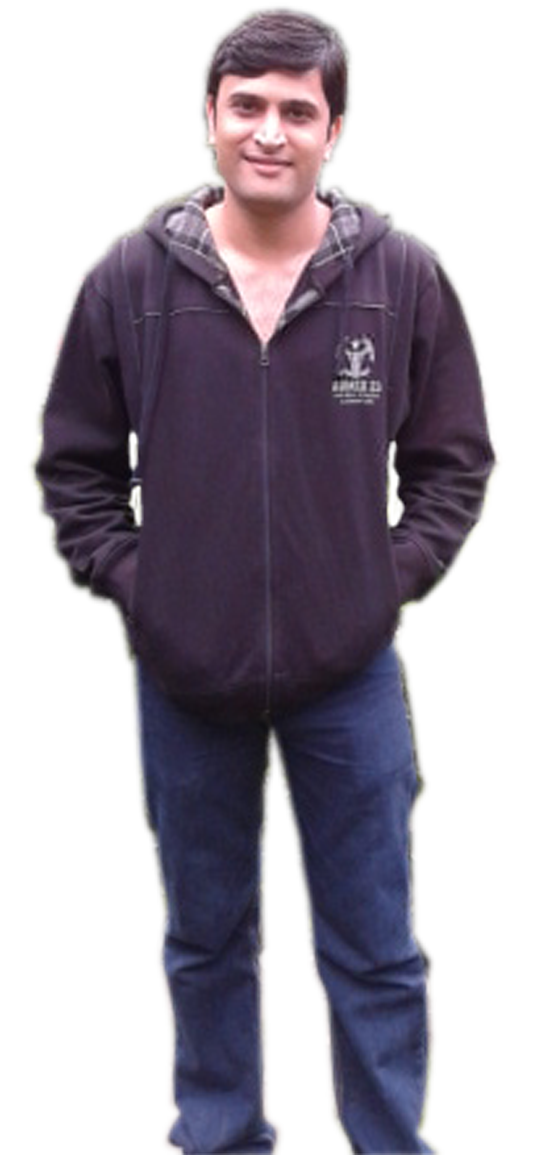 I'M Vaibhav Parashar
CHARACTER RIGGING TD & CHARACTER FX ARTIST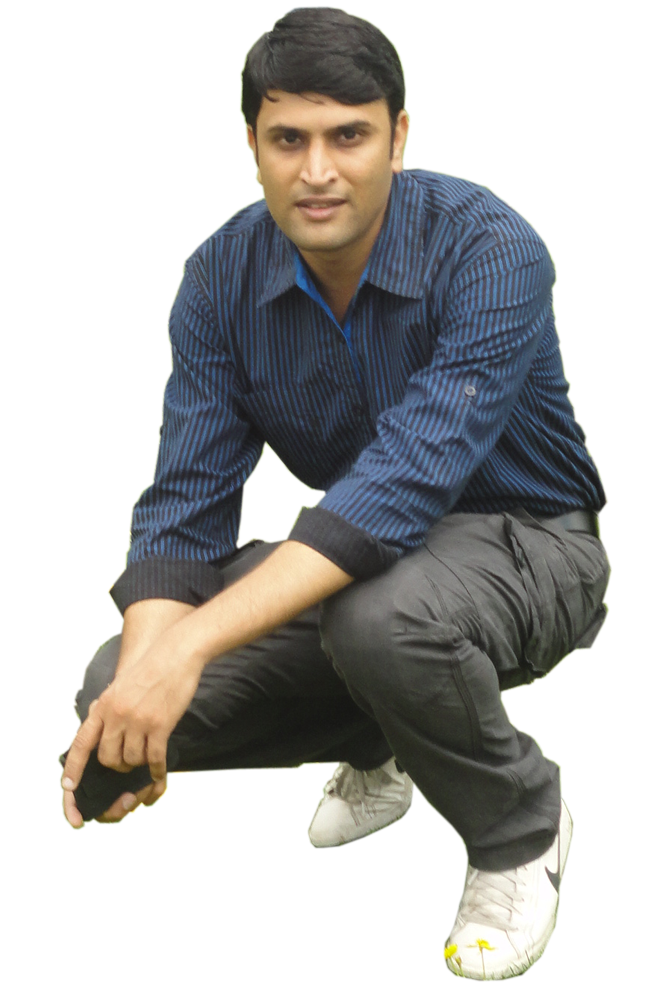 Technical Artist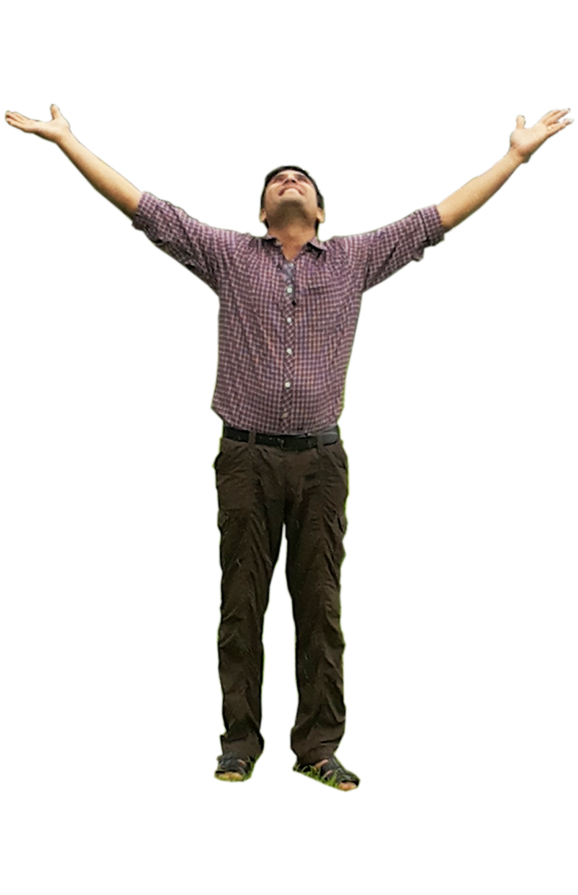 Proficient instructor cum Learner
Profile
Personal Details

Here I will tell a bit about myself from the entertainment of the masses. I'm a pretty simple guy, born & brought up in Bhopal (M.P.), I have completed my graduation from "Barkatullah University Bhopal" , MBA (Media Management) from CMJ University, Masters of Arts in VFX and Animation from Mahatma Gandhi University , PIM from Arena Multimedia and Omega Maya from MAAC.
I love to watch movies, whenever I get a chance I go to watch animation movie and that is why I entered in this animation industry.
When I don't work on my computer, I enjoy working out, playing sports, watching movies, playing video games, reading books, and hanging out with my friends. I feel that at this point of time if I set my mind and keep on working hard I can success in my field and as I am very hard worker and punctual towards my work success will touch my feet.
Anyways, if you wanna know about me just message me anytime. I'm always up for talking to people.
Take care, and happy animating!!!
Happy Words
I am delighted to write this letter in recommendation about Vaibhav. We worked together at Cornershop Studio. Very hardworking and high on spirit person. He started as Rigger and now technically sound artist with VFX and Stimulation and Technical pipeline . Skilled and experience that enables him to do this well in the field he is and very good team mate . I thank you for giving me a opportunity and its was being a great learning experience while working with you. All the Best
Minhaj Abdullah
Technical Director
when it cones to the best creative talented, knowledgeable and professional its only Vaibhav a very experience 3d artist.. he had worked for lot many big clients and companies... his work has always been a source of inspiration for me.. he also has a great teaching skill and very much known for his passion about the quality result under tight deadlines I recommend him very highly
Ashutosh singh
Founder & CEO-Digital Chutney
Vaibhav has an eye for detail.During my stint at Adstuck,I found him very dedicated,detail oriented and most importantly,a great learner.Despite having been in the industry for so many years,he hasn't lost the art of learning and absorbing new things.And that,I believe,is what makes him stand out of the crowd.
Portfolio
Top quality performance
More than 2 years of Work Experience as a Freelancer with Some Local Television Channels (Raj TV,See TV), NGO's, MP truism & private sectors Bhopal.
I am really grateful for your interest. I hope you enjoyed my profile.
Feel free to check out the rest of the site, I try to keep it updated regularly, or drop me a line at vaibhav80parashar@gmail.com
Services
Best quality guranteed
Photography
Photography is my hobby and I included this as one of the part of my profession. I do fashion photography, beauty Photography, nature photography, wildlife photography, pre wedding photography etc…
Services by Me
I am an animation professional and I provide services of character rigging, character effects, special effects (MAYA dynamics)
Services by My Team
I am having a team of experienced animation professional through whom I provide services of modeling, texturing, animation, lighting, rendering, pre-production and post-production and camera shoot at world class level.
Happy Clients & Partners
Dr Ritesh Malik
Creator at Innov8 Coworking
"Vaibhav, is a amazing at his work! Very flexible & hardworking! Was wonderful having him in my team."
AZURE STUDIO
Film Making and Post Production Studio
"Vaibhav is a detailed-oriented professional who understands the project and delivers excellent work within the stipulated time."
Shiv Shankar Kumar
Finance Manager at CoreAura Private Limited
"Vaibhav is reliable, dedicated and eternally upbeat. . Vaibhav is multitasks effectively and is able to handle a high-volume workload. and the last thing is he is best by his work and by nature also."
Stella Anup Raja
Human Resource Professional
"Vaibhav is a great Resource for the team and company as a whole. The level of knowledge and experience in his field of work is commendable. Vaibhav is talented, creative, the artistic excellence in him always come out in the best way. He is a team player who moulds himself into any role that helps the team shine. His attitude towards work has been nothing other than true commitment. Vaibhav is a good person and a great colleague to work with. I wish him all the very best in his future endeavours."
Debalina Bharathi Dasgupta
Rigging Artist at MPC
"Vaibhav is a grt team member to work with..it was grt working with him at Crest."
Hemant Singh
Analyst at Bank of America
"Vaibhav is really confident and hard working person. He has deep understanding of CG technology and good artistic skill. It was nice working experience with Vaibhav"
Mohit Gaur
iPhone Developer
"Vaibhav is a bright and cheerful person with a multi-faceted personality. He is an extremely hard working individual with excellent execution skills. An work handed to him would be done without a glitch. Vaibhav is a great resource I am sure he will always make a mark for himself where ever he heads to."
Contact
Get in touch with me...
Skype - G-Talk - Yahoo
vaibhav80parashar
Say Hello!